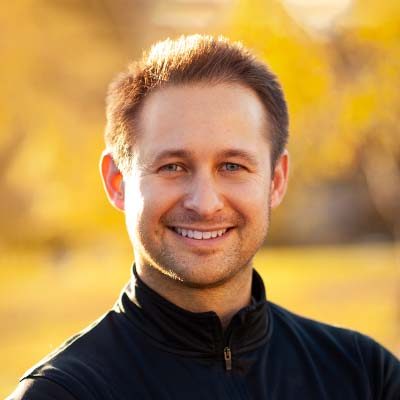 Chiropractor
Josh Rickert D.C.
Dr. Rickert, a Nebraska native, graduated from Briar Cliff University in Sioux City, IA with a B.S. in Sports Science and a minor in Biology. He is a 2009 graduate of Northwestern College of Chiropractic and has been in private practice for ten years.
Dr. Rickert is a Certified Active Release Techniques (A.R.T) provider; Board Certified Acupuncturist and Certified Chiropractic Wellness Practitioner (C.C.W.P). He is a member of the ART Corporate Solutions Elite Provider Network, is listed as a certified medical examiner on the National Registry of Certified Medical Examiners (NRCME) and has advanced training in Whiplash Associated Disorders, Translational Spinal Injury and Mild Traumatic Brain Injury. He is a member both the American & Minnesota Chiropractic Associations and is an active member of the Prior Lake Chamber of Commerce and Optimist Club. Dr. Rickert was recently named to Northwestern Health Sciences University adjunct faculty and has been recognized as a "Top Chiropractor" by Minnesota Monthly Magazine.
Dr. Rickert specializes in soft tissue injury and accident/injury rehabilitation. He has had great success in helping individuals with whiplash-like symptoms, acute/chronic neck and low back pain, debilitating headaches and even more complex conditions like carpal tunnel and peripheral neuropathy.
His interests include running, cycling, reading, cooking, traveling, volunteering, watching his beloved Nebraska Cornhuskers and spending time with friends and family. He resides in Lonsdale and is married to wife, Ashlee and has three children, Levi, Gianna, Bennett.
If you're looking for a chiropractor with extensive training and experience in the treatment of neck and back problems, don't suffer needlessly. Call Dr. Rickert today!
Chiropractor
Anna Lano D.C.
Dr. Anna Lano received her B.S. in Applied Science with a minor in Business Administration from the University of Wisconsin-Stout. She went on to receive her Doctorate of Chiropractic degree with a sports emphasis from Northwestern Health Sciences University where she graduated Magna Cum Laude.
Dr. Lano is certified in Active Release Techniques (ART). She utilizes Active Release Techniques as a supplement to chiropractic care in order to help patients achieve optimal function, faster.
Dr. Lano is also board certified in Acupuncture and has specialized training in Instrument Assisted Soft Tissue Mobilization (IASTM) and functional taping.
She began playing competitive sports at the age of three and went on to play collegiate lacrosse, tennis and hockey. Injuries along the way sparked her interest in becoming a chiropractor. As a past multi-sport athlete, she recognizes the importance of optimal body function on performance and injury prevention. Her goal is to treat each patient with an individualized approach, encourage total body health and provide the appropriate level of care necessary to help them achieve their goals.
Dr. Lano resides in Chaska and has a Springer Spaniel, Sophie. She enjoys fishing, waterskiing, going to her cabin, hunting, spending time with family and friends, and playing sports. She is known for loving the color pink!
Front Desk Manager
Pat McPherson
Pat has worked in the medical field for over 40 years, including 16 years as a Chiropractic Assistant. She has been with Prior Lake Spine since 2016. She thoroughly enjoys greeting patients and helping them meet their health goals through Chiropractic Care. A fun fact is that her mother was also a Chiropractic Assistant!
In her free time she enjoys shopping and finding new and interesting books to read. Her true passion, however, is spending time with her family, especially her little granddaughter.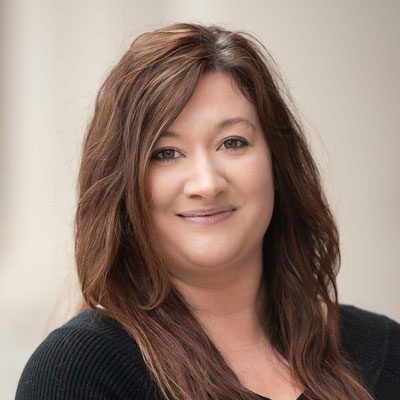 Massage Therapist
Crystal Taylor
Crystal Taylor received her training from Everest Institute and has been with the practice since January 2014. She is certified in Medical Myotherapy and specializes in therapeutic trigger point and deep tissue. In her time with Prior Lake Spine Health & Injury Center, she has successfully treated hundreds of personal injury cases including auto, work and sports related injuries.
In her free time she enjoys Latin dancing (Salsa, Bachata and Cumbia), learning Spanish, cooking/baking, spending time at local parks/beaches and scrolling through Pinterest looking for that perfect recipe or craft. She resides in Burnsville with her three year old son.
OFFICE HOURS
---
Monday
9:00am - 6:00pm

---
Tuesday
9:00am - 6:00pm
---
Wednesday
9:00am - 6:00pm
---
Thursday
9:00am - 6:00pm
---
Friday
9:00am - 12:00pm
---
Saturday 
By Appointment
---
Sunday
Closed
Short Term Relief Care
Same Day Appointments
Prior Lake
Spine Health & Injury Center
15815 Franklin Trail Southeast, #100
Prior Lake, MN 55372
(952) 226-5100